Palas® Introduces New RBG Aerosol Generators
Palas® Introduces New RBG Aerosol Generators
With integrated pump or pressure-resistant - The new RBG aerosol generators from Palas GmbH meet all requirements
FILTECH, the worldwide trade fair for filtration, was successfully held in Cologne on 7 March 2022. FILTECH is the international platform for all industries and covers all market segments. Innovative solutions and new technologies for current and future challenges are presented at FILTECH. The filtration industry is developing into a key industry worldwide. Palas® GmbH from Karlsruhe was invited as an exhibitor and brought the new RBG series of dust aerosol generators for the production of dust aerosols. With over 60 patents pending, Palas® has been setting the standard in aerosol and particle technology for more than 30 years. Through constant innovation, Palas® achieves exceptional quality and durability in its products.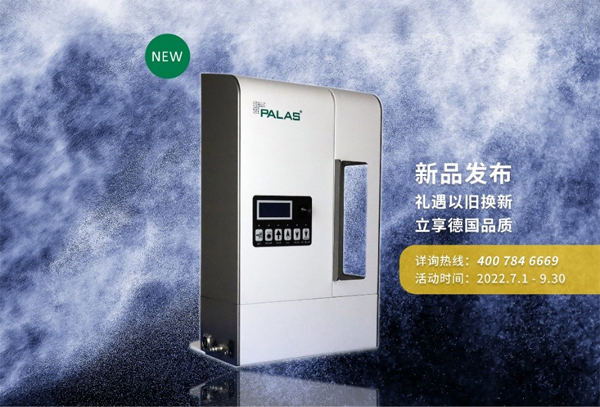 With over 35 years of experience in aerosol technology, Palas® has become a global leader in aerosol generation, aerosol dilution and aerosol particle measurement. Renowned companies, universities and research institutes in around 60 countries rely on Palas® precision technology. Palas® always strives to provide its customers with accurate and stable monitoring technology and economic benefits. At the time of the launch of the new product RBG System Aerosol Generator for dust dispersion, Palas® is offering a trade-in service to users in the Asian market.
Trade in Plan
Period: Jul. 1st , 2022 to Nov. 30th, 2022
Who Can Join: End Users
Products in Plan: RBG Basic / RBG Professional / RBG Solo
Detail of Plan: Palas and/or Palas Sales Partner off 15% discount off based on list price for any dust generators.
RBG System Aerosol Generator
Low concentration solid aerosols generated from dust and powder are suitable for many applications. For example, for research, development and quality control of calibration test stands for particle measuring instruments. The stability of the generator's single dust generation and the lower feed rate are necessary prerequisites for the generation of low-concentration solid aerosols. In addition, the reproducibility of the aerosol generation process must be guaranteed. The RBG system can fulfil the above-mentioned relative phase requirements in the mass flow range of 0.04 g/h - 800 g/h.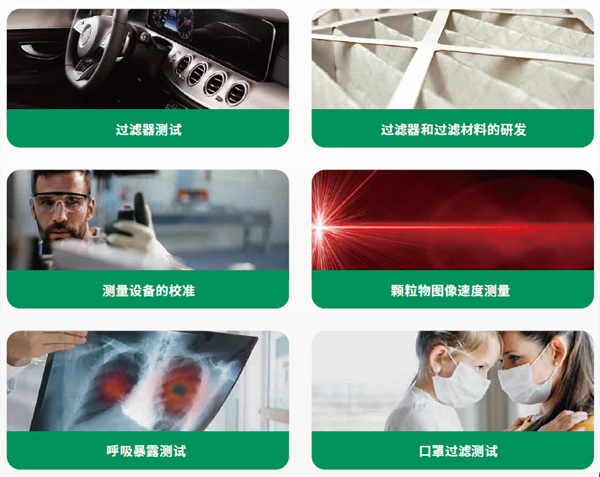 For mass flows from 40 mg/h to 800 g/h, the three new aerosol generators RBG professional, RBG basic and RBG solo meet all current requirements in many areas - from research to quality assurance and calibration. The dust or powder-filled reservoir is fed by state-of-the-art stepper motor technology, which ensures precise feeding to the dispersing brush over a wide mass range. The RBG professional is also designed to be pressure-resistant up to 10 bar and is equipped with automatic volume flow control. This ensures high stability of the dispersion performance over a wide range of applications, even with fluctuating supply pressure. A pump for supplying carrier air is built into the RBG solo. This means that the unit can be used anywhere without a compressed air supply. All models also offer the option of remote control via a PC with the Palas® RBG Control software included in the scope of delivery.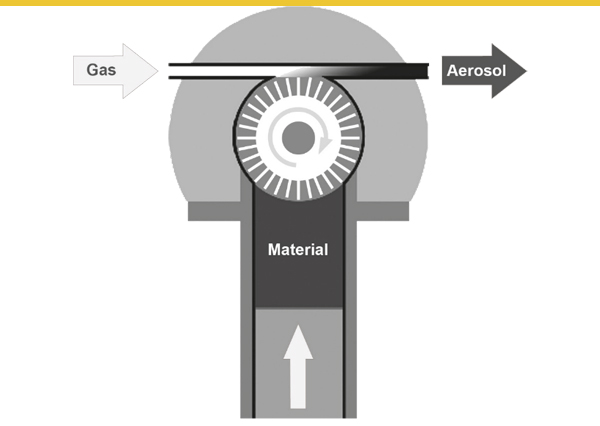 Palas® RBG Aerosol Generators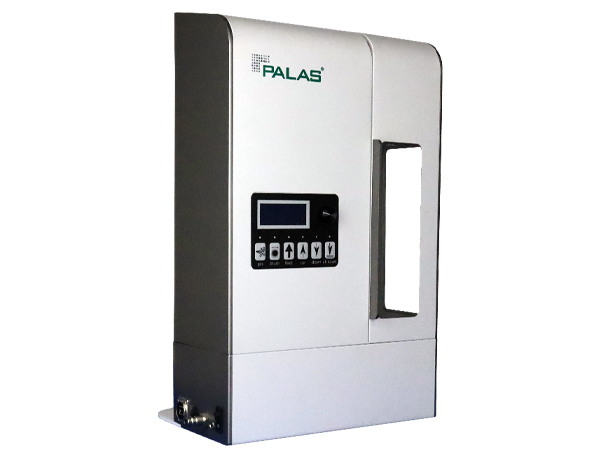 Advantages
§ Overpressure operation up to 10 bar
§ Wider Mass FLow Range
§ Min. 8 mg/3 stable mass concentration capacity
§ 100 hours of continuous work
§ Remote control
Application
§ Test of cabin filter
§ Development of new filter and filter material
§ Calibation
§ Particile image velocimetry
§ Inhalation test
§ Mask check