Air pollution monitoring solutions for winter heating in Europe
Air pollution monitoring solutions for winter heating in Europe
Palas® AQ Guard Smart Grid Monitor for particulate pollution monitoring from charcoal burning in Europe
Keywords: aerosol spectrometer; air quality monitoring micro-stations; grid monitor for air quality; ambient particulate monitor; spectrometer
With the advent of winter, many parts of Europe have begun to use charcoal for heating due to fuel shortages. From "energy clean" to "energy security", the return of coal and charcoal to the European energy sequence raw material options will inevitably lead to particulate pollution in the air. Harmful wood stove flue gases pollute the air we breathe in many residential areas. At the end of September 2022, Palas® AQ Guard Smart Aerosol Spectrometers have detected severe particulate pollution in the Karlsruhe district in Germany at measuring points in Ettlingen and Stutense.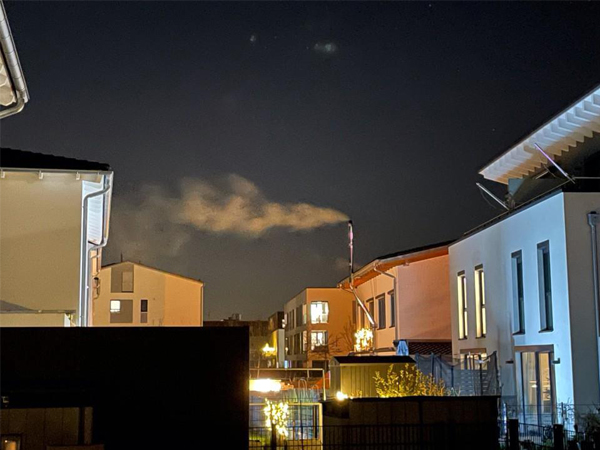 Air quality monitoring in residential areas
Currently there are no official measurements of inhalable particulate matter data in residential areas. As part of a research on air pollution control, air pollution levels in the residential areas of Ettlingen and Stutensee are measured and compared in real-time. While the breathing air at 2 measuring points in Ettlingen was slightly contaminated with respirable fine dust, the measuring point in a residential area in Stutensee showed clearly increased values. A burning smell was in the air – wood stove smoke polluted the breathing air.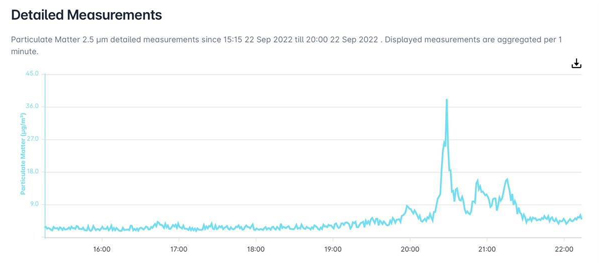 Detailed measurement results of PM2.5 from 3:00pm to 8:00pm local time
As can be seen in the time course of the PM2.5 emission, the breathing air was only slightly polluted with respirable fine dust in the afternoon. The wood stove operation caused the load to shoot up in the evening. Several peaks in the emission are recognizable, which relate to the burning process of coal and charcoal. Such happenings are distinctive. A comparison of the hourly mean values determined in the residential areas, with those measured at Stuttgart Neckartor at the same time, shows: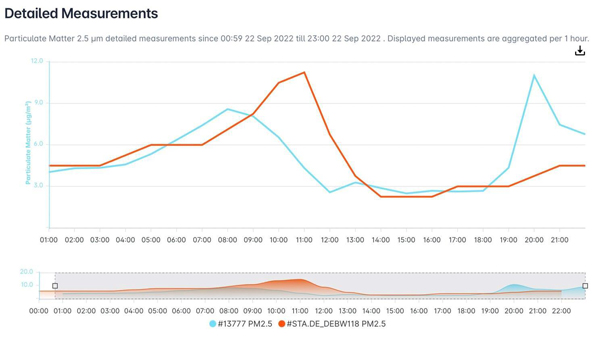 · In the evening hours, the breathing air in the traffic-free residential area is significantly more polluted with PM2.5 over hours than at Stuttgart Neckartor
· At Neckartor, the highest pollution was determined in the late morning
· The pollution in the purely residential area in Stutensee reaches this pollution level at 8 pm
· The evening hours are better spent at the Neckartor in Stuttgart than in a residential area in Stutensee - from the point of view of PM2.5 pollution of the air we breathe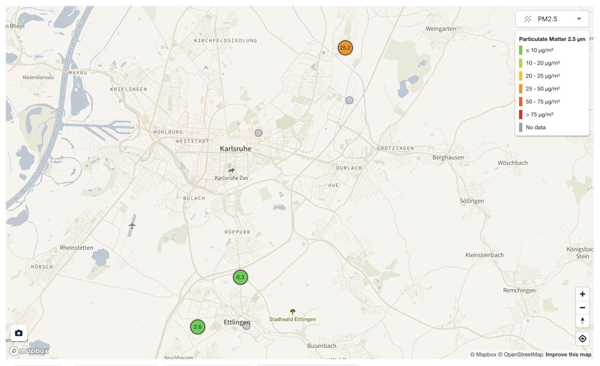 Equipped with a data cloud platform to view hot data in real time
AQ Guard Smart is a robust aerosol spectrometer for ambient air. It uses the measurement principle of optical scattered light measurement on single particles based on the technology of the EN 16450 certified Fidas® 200. Can be upgraded with a gas sensor package (SO2, CO, NO2, O3) and thus offers optimum options for evaluating the air quality. AQ Guard Smart can be operated over longer periods without recalibration. Deviations in the particle size determination and, therefore drifts of the PM values, are determined by a specific analysis of the particle size distribution and displayed and reported when a tolerance threshold is exceeded as part of the self-monitoring. AQ Guard Smart transmits measurement data via Palas® MyAtmosphere; when operating alone, the system can be operated by an external battery with or without solar support.
The lightweight and easy-to-use measuring device AQ Guard Smart is suitable as a supplement to regulatory measurements, for monitoring and controlling safe working conditions and for temporary or permanent air quality monitoring at roadside locations, construction sites or industrial plants.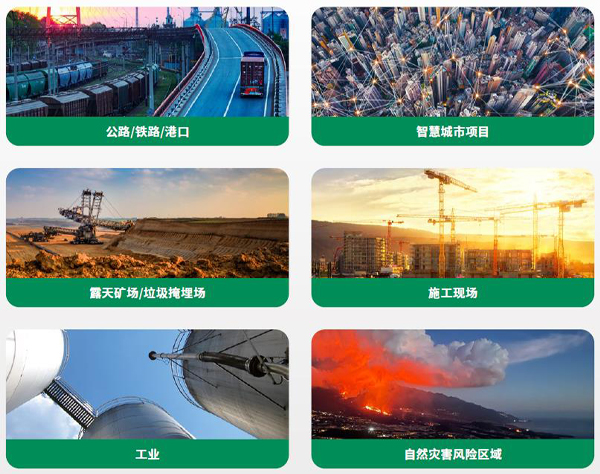 AQ Guard Smart Grid Monitor for Ambient Air Quality
Optional data cloud platform, plug and play, real-time viewing of hotspot data: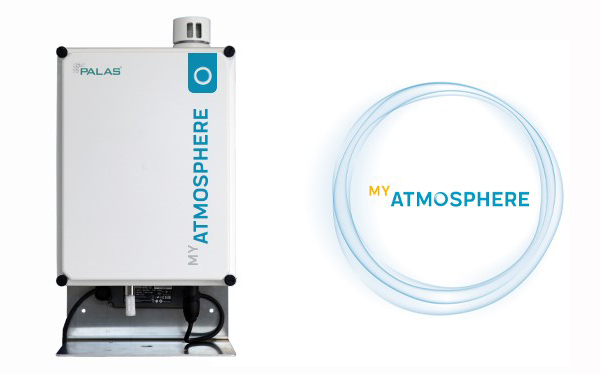 Advantages:
· Technology based on the certified Fidas® 200 series (EN16450 and MCERTS), Easy and fast installation
· Configuration via Wi-Fi hotspot, remote, external touchpad
· Communication via GPRS / 3G / 4G / Ethernet / Wi-Fi
· Expandable with weather station / external battery / solar
· Simultaneous measurement of Cn, PM1, PM5, PM4, PM10with high temporal resolution
· Particle measurement range from 0.175 – 20,000 nm up to 100 mg/m³ mass concentration or 20,000 particle/cm³ (single particle analysis)
· Continuous and simultaneous real-time measurement in second-by-second resolution
· Visualization of the measured data in real time and their course
· Data and parameters can be subsequently evaluated with Palas® PDAnalyze software
· Real-time transfer of measured data without post-processing or adjustment
Applications
Industry:
· Process of production
· Bulk material handling (mixing, unloading, storage, packaging, etc.)
· Factory Boundary Monitoring
· Construction site: road, railway, demolition site
· Buildings: schools, kindergartens, hospitals, hotels, offices, public service buildings
· Residential buildings near construction sites or other polluted areas
· Public transport: airports, railway stations, tram and metro stations, cruise ships, cabins, e.g. on trams, trains
Palas® will arrange a series of online webinars both in English and Chinese for Ambient air quality continuous automatic monitoring system, SMPS scanning mobility particle size spectrometer, Promo® aerosol spectrometer, Aerosol generator and Dilution system, ISO 16890 filter media test rig-MFP 3000 G, ISO 29463-3 HEPA/ULPA filter media test rig-MFP Nano plus 4000, ISO 17536 oil mist separator filtration performance test rig-HMT 1000, as well as many other aerosol measurement solutions. You are welcome to register for the conference and will be informed of the webinar information as soon as possible!